The world thinks that Indian women are not allowed to do many things and the remain in veil almost all the times. That is true that as compared to some western countries, the women in India are encompassed into circle of traditions. However, there are unaccounted examples where Indian women displayed her might. Be in in field of active defense forces, aviation, science and technology, police forces or administration services, every where you will find a big participation of Indian women. In this blog, I will sharing a story of an Indian women who is leader is Organic Farming. She will be honored by PM of India soon.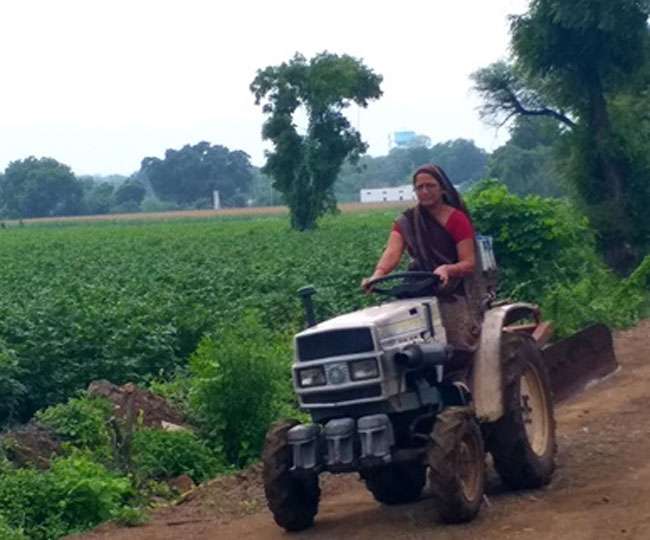 Let us welcome the story of Lalita Mukati, a farmer from Madhya Pradesh Province of India. She is completely focused on Organic Farming. With her husband, she is growing organic fruits in part of her ancestral land. She is using appx 36 acre of land to grow fruits, vegetables and some staples organically. Soon she is expected to export her products, specially like fruits.
Another best thing she has done is that she has created a group of women in village and associated them with organic farming as well. Now the place is known for Oraginc farming products. By associating poor women from village in this field, she has generated good amount of jobs as well. The women who are getting associated with this group are becoming financially abled folks and are able to live a life happily. The group is working in same line as it was started for Amul and Lizzat long time ago where group of women created history. Till now she has associated 114 women from her village with her and giving them training as well.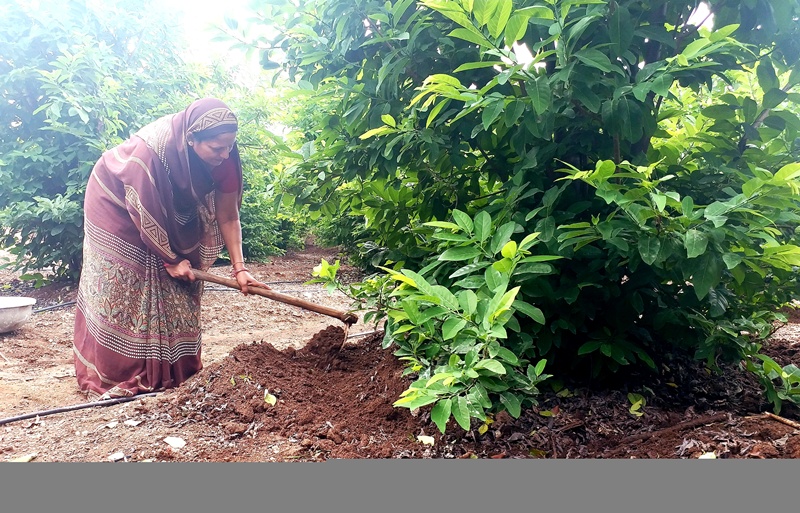 A proud mother of two daughters (one doctor and another banker), 50 years old, Lalita's husband is MSc in Agriculture. After completing his study he started organic farming at his fields. Lalita used to observe and monitor him minutely. Then she started participating in field work. Both started working scientifically to grow organic fruits and vegetables. They also visited some countries like Italy to learn advanced technology related with organic farming. Presently they are totally engaged in their farms and helping 100+ houses to earn and live happily.
She knows how to ride a scooty, how to operate tractor and other equipment used in farming. Three years ago, when she realised the evil effects of chemical based fertilizers and pesticides, she started growing organic fruits just three years back. With her dedication and support from family, today she is a successful organic farmer. For organic manure and pesticides, she is processing and creating fertilizers and pesticides from wormy compost, cow dung, cow urine, waste decomposer, butter milks, garlic, chills, jaggery, crop residue, trees leaves etc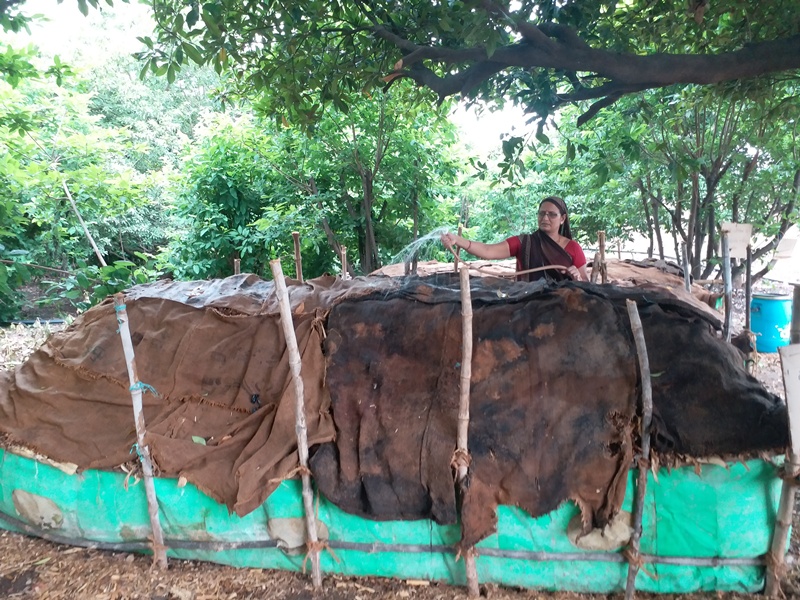 Her fields are registered with MP State Agriculture department as Organic fields and are inspected thoroughly and regularly by agri scientists. She is expecting to export organic fruits to other countries after getting certification from Government which she has already applied. Her experience says that she is getting 1.5 times more prices of her crops as against the normal crop. However her saving increased as she is saving from non utilization of chemical based fertilizers and pesticides. She is also proud to say that health of common people are also getting protected with this.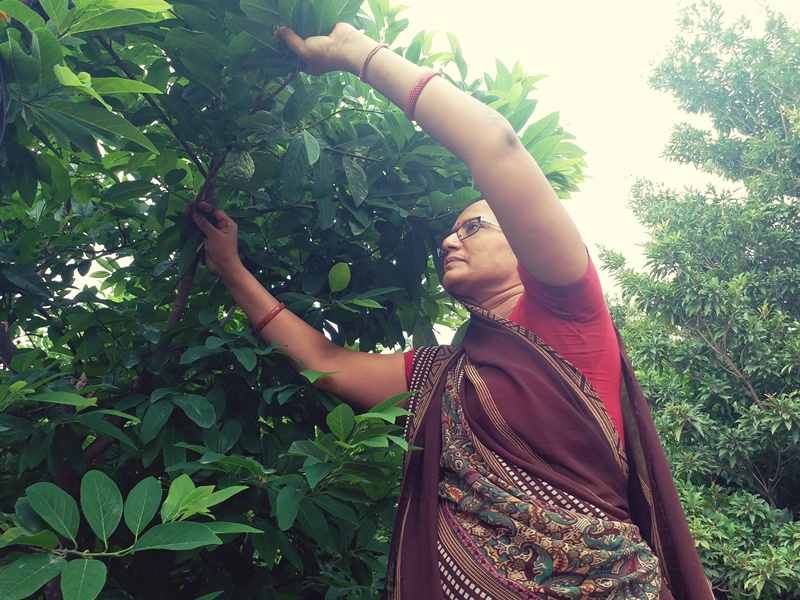 She is expected to be honored by Prime Minister of India as an Organic Farming Entrepreneur.
Some of the learning from this story are
Everyone is empowered by God to do any type of work.

Determination can make you to sail smoothly,

Proper planning and good gesture helps you in success.

Philanthropy will help you to grow.

Grow your team and you will grow.
Check How to use Waste Decomposer